Redhill will be the agency on record for SO Sofitel Hua Hin and will manage public relations and influencer duties with a focus on Singapore 
SINGAPORE, 26 May 2022 – Redhill, the Singapore headquartered full-service global communications agency, is pleased to be appointed as the lead public relations (PR) agency for SO Sofitel Hua Hin in Singapore, following a competitive pitch. 
The remit is SO Sofitel Hua Hin's first partnership post-pandemic as Thailand reopens its doors to international visitors. Redhill will work with SO Sofitel Hua Hin to raise awareness of the resort and boost its reputation with a scope that covers PR counsel, media and influencer engagement as well as media monitoring and analysis.  
The 109-rooms & villas SO Sofitel Hua Hin, under the Accor Hotels Luxury & Upscale Brands, is the first SO/ resort in Asia Pacific. It is a reimagined retreat for travellers seeking a crafted experience in Thailand's original beach resort destination. SO Sofitel Hua Hin appeals to design enthusiasts and trendsetters hoping to escape and hustle and bustle of the city. These include private access to Cha-am beach, exclusive accommodations, unparalleled restaurants, and wide array of activities that provide guests with an unforgettable seaside holiday.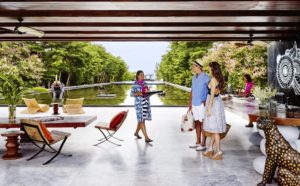 "SO Sofitel Hua Hin acknowledges the surge in travel demand particularly in Asia, as travellers seek to getaway and escape the hustle and bustle of the city. We are delighted to have Redhill on board to support SO Sofitel Hua Hin as we open the doors to visitors from around the world. We are proud to partner with an agency that has deep expertise in the hospitality sector in Singapore, and one that truly understands our commitment to bringing unique, personalised and authentic lifestyle experiences to guests," Mr. Shubham Chandra, Cluster General Manager, SO Sofitel Hua Hin. 
"We are honoured to be working with a high-end, fashion-led lifestyle brand like SO Sofitel Hua Hin. We look forward to a meaningful partnership and positioning SO Sofitel Hua Hin's as a perfect destination for travellers who want fashionable and social luxury experiences." said Marienelle Castelino, Managing Director, Redhill.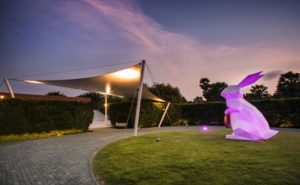 SO Sofitel Hua Hin is located in a stunning location which overlooks the Gulf of Thailand, where it is nestled along miles of tropical coastlines and gently lapping shore. This 5-star lifestyle hotel provides guests with a kaleidoscope of activities and amenities that features a mix of playfulness, audacity and twist of French joie de vivre with rooms and villas, meeting rooms and event rooms, restaurant and bars, as well as various activities and attractions around the resort.