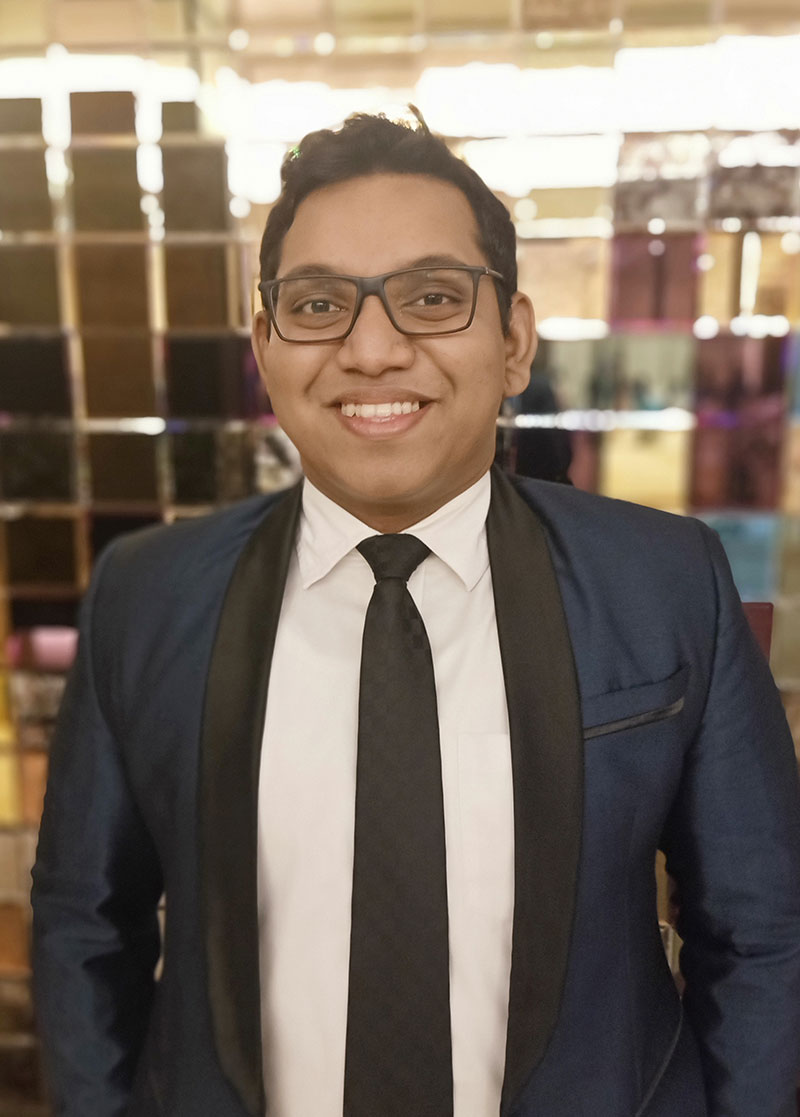 Nushan Hewage
Project Coordinator
Nushan is a Project Coordinator based in Sri Lanka. He is responsible for agile product management which involves creating road maps, managing product backlogs, writing product specifications and breaking down complex requirements into user stories to streamline agile development.
He's a jack-of-all-trades, striving to be a master of many. He is a an avid reader, tech enthusiast and a passionate public speaker, compère, debater, model UN'er and toastmaster who enjoys a hearty debate and fruitful discussion.
Nushan is currently reading for a Bachelor of Computer Science from the University of Westminster UK.
If you could live anywhere, where would it be?
In a hobbit house in wonderful New Zealand, living in my own blissful Shire.
What skill would you like to master?
Anti-procrastination aka being productive. Seriously, its the one skill to rule them all.
What book impacted you the most, and how?
Outliers by Malcolm Gladwell. It taught me that deliberate practice over a long period of time always leads to success.