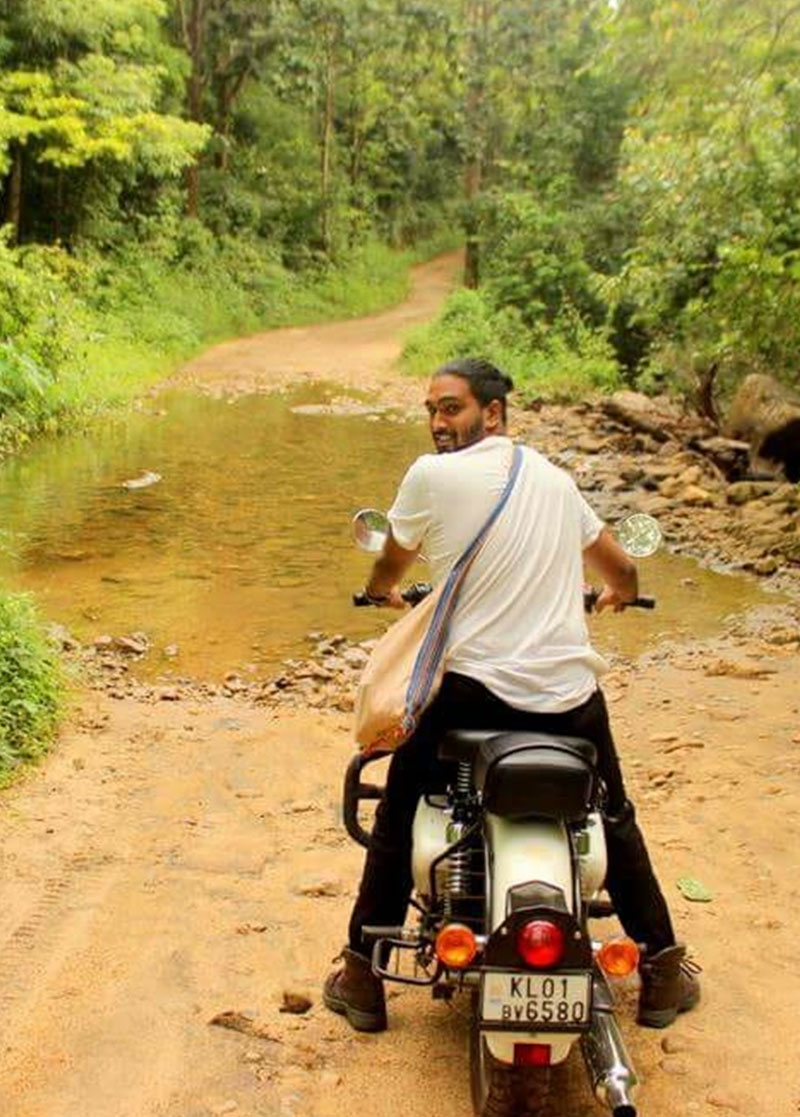 Nimmish Sany
Account Manager
Nimmish is an Account Manager based in Kochi, India. He advises clients on communication strategies and is responsible for project management and business development in India and beyond.
An avid motorcycle enthusiast, there is nothing more Nimmish likes than bends and corners for breakfast on a Sunday morning. When he is not offroading on the weekends, Nimmish finds himself immersed in poetry.
Nimmish holds a Bachelor in Mechanical Engineering from the University of Kerala, India.
What's something you've been meaning to try but just haven't gotten around to it?
Astrophotography - there is something magical and inspiring in capturing the magical expanse of the universe.
What book impacted you the most, and how?
Fahrenheit 451. Growing up, this masterpiece changed my view of the world I live in.
What is your go-to comfort food?
Biryani - a delectable source of happiness!