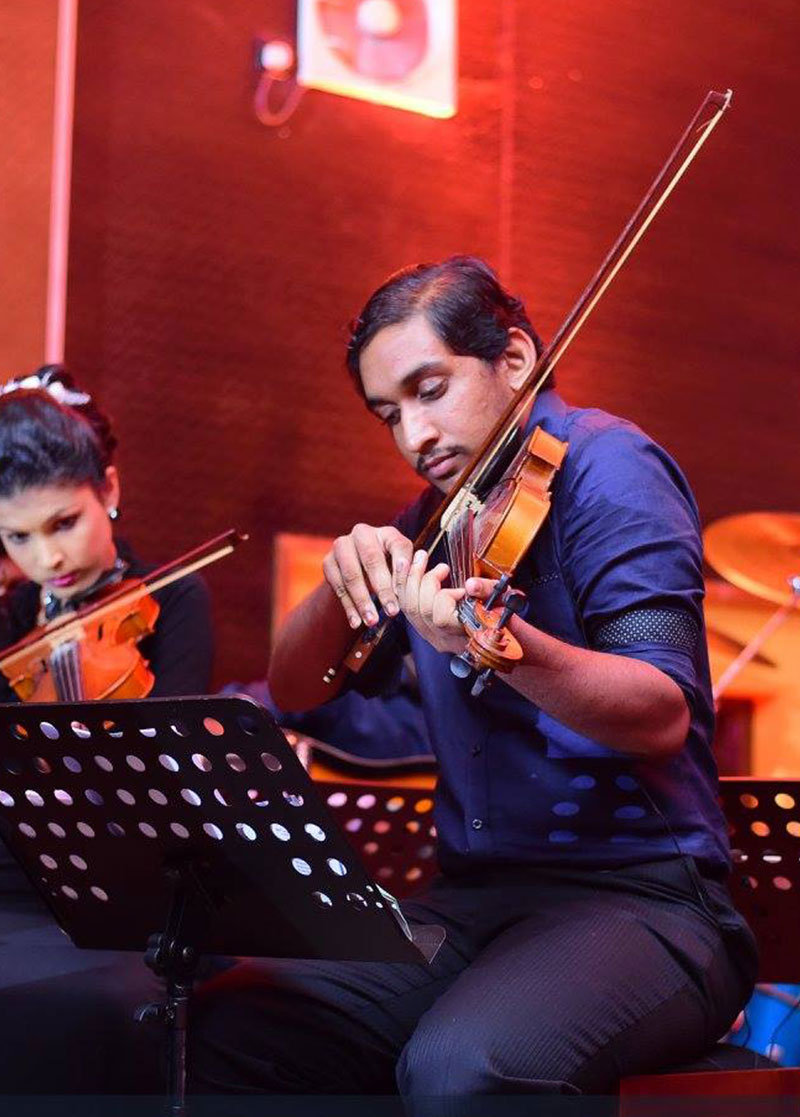 Keshan Rasnayake
Senior Specialist, Engineering
Keshan is a Senior Specialist, Engineering based in Colombo. He is specialized in Laravel, WordPress and similar PHP based frameworks. He develops web and mobile applications, and is interested in machine learning and game development.
He is very interested in music, specialized in the violin. Also, he loves to play video games in his free time.
Keshan holds a Bachelor in Computer Science from the University of Colombo School of Computing.
If you could live anywhere, where would it be?
In a quiet jungle.
What is your spirit animal?
Hippo
What's the most unusual thing you've ever eaten?
Chicken feet and noodles